The Grace Hospitality Care Program
The safety, health and well-being of our guests and Associates are our highest priority, and we are working throughout our organization's hotels and departments to ensure the highest possible standards of precautionary health measures for everyone. We will continue to review guidance and updates from the Centers for Disease Control and Prevention (CDC), as well as local health authorities, to ensure that we are doing everything possible to keep people safe. As this is a fluid situation, we believe that communication is crucial in providing the necessary information and resources for all of our Associates and guests. As such, this guideline will be subject to changes and amendments as the situation evolves.
Grace Hospitality is committed to making decisions to best care for the health and safety of our guests and Associates. As part of this commitment, we are taking these important steps in our guidelines to elevate our focus beyond our customary high standards of sanitation, cleaning, and employee hygiene in response to COVID-19. Here are some key points of our guidelines:
Housekeeping
Carts, trolleys, and other housekeeping equipment to be sanitized at the start and end of each shift.
Guest linen will be delivered and removed from guest rooms in single use sealed bags.
Back of house restrooms will be cleaned and sanitized at least once every four hours.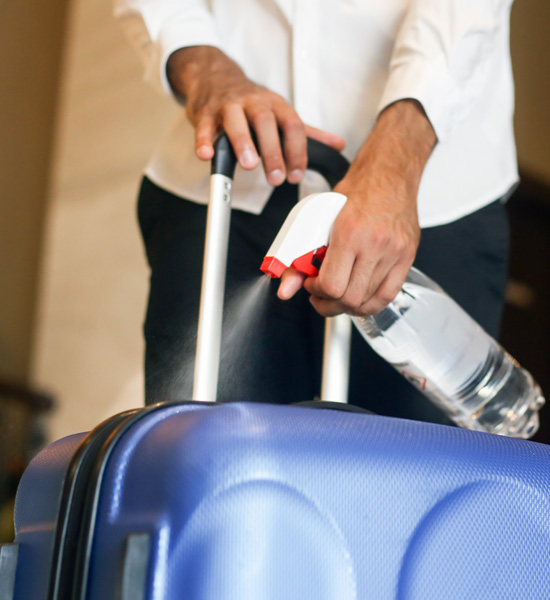 Front Desk
Sanitize all guest touchpoints after each transaction including credit card devices, pens, and registration countertops.
Room keys to be sanitized before issuing.
Offices, PBX area, registration desks to be deep cleaned and sanitized once a day.
Physical Distancing Protocol
Restructure workstations to provide appropriate six-foot intervals.
Implement peak period queuing procedures for guest social distancing.